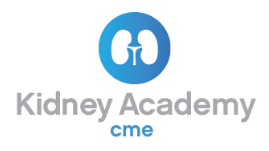 Physical examination (PE) is basic to all fields of medicine. Unfortunately, in many instances, it has been replaced by more elaborate and costly technical approaches to diagnosis. In the evaluation of the hemodialysis access, PE remains indispensable in diagnosing problems and making decisions concerning management. It is easily learned, easily performed, inexpensive to apply, and provides instant information with a high level of accuracy, especially in the cases of the native vein fistulas (AVF).
This module outlines basic principles for native vein AVFs. The wrist radio-cephalic anastomosis is described in detail as the surgical techniques are similar for different sites. Strict principles and meticulous practice of vascular surgical technique are paramount for success by in arteriovenous fistulas as patients are at high risk of uremia and renal failure associated comorbidity. While failure of an AVF may not be limb threatening as in other areas of vascular surgery the implications of a failed fistula may be wide reaching, particularly in younger patients adjusting to a lifetime of chronic disease. These techniques are covered in detail with short videos illustrating various anastomosis techniques. Recent remarkable endovascular innovations have developed two minimally invasive procedures to create AVF fistula using one or two catheter techniques, respectively. Preliminary reports claim near 100 % technical success and a maturation rate in the 80-90 % range. This evolving technology has the potential to revolutionize hemodialysis access. This module also describes the value of simulation training to perfect technique and introduces an accredited CME opportunity for this practical training.
There are no products which match your search criteria.
​Dialysis Access Steal Syndrome (DASS), is a potentially devastating complication that occurs in 5-10% of cases when the distal brachial artery is used as inflow, which is about 10 times that of wrist arteriovenous fistulas (AVFs) using the distal radial artery. Depending on the type and location of arteriovenous (AV) access the risk of severe access-related steal syndrome stage III or IV varies. Following the creation of a femoral access, an even higher incidence of steal syndrome has been reported. Due to the rise in the median ages of incidence and prevalence of hemodialysis patients and due to the growing percentages of diabetics among them, access-related ischemia has become a growing problem. Unrecognized and untreated steal may carry severe morbidity including tissue or limb loss.
​This module addresses radiation safety. With the increase of endovascular procedures in dialysis access care, radiation safety has become increasingly important. Radiation safety is required knowledge for operating suite personnel and other workers in hospital floor scenarios where diagnostic X-ray procedures are performed with portable units. Doctors and nurses alike must obtain a basic understanding of the radiation hazards and how to maximally protect patients and healthcare workers.
The educational design of this activity addresses the needs of physicians and adjunct health care professionals (e.g., nurses, technologists) who treat kidney disease. Medical specialties addressed are relevant to transplant surgeons, radiologists, nephrologists, and vascular surgeons. (Only Relevant to United States Audience)
Ultrasound (US) is widely used in dialysis access procedures. This module describes its basic utilities and expands to deep learning for sophisticated readers. The structure is built through a hyperlink system to allow for a customized learning experience that ranges from a basic overview to deep detailed explanations of topics. The aim of this multilayered instruction approach is to meet the individual learning needs for our diverse members. A key component of safety in dialysis access procedures is the use of Ultrasound (US) and radiography to assess, diagnose and directly place the most appropriate dialysis access mode and to ensure an accurate technical approach. This module serves as a foundational step in the learning process, and to reach a high level of technical competence the operator also must obtain hands-on training at institutions under the supervision of skilled experts. There is a continuous need to train in new innovations related to PD. Reliable training in dialysis access procedures including Ultrasound (US) is limited. Treatment protocol disparity is commonplace among professionals fragmented into silos by societies and geographical boundaries. There is a dire need for a comprehensive foundational training program focused on US in dialysis access. By offering education and training in dialysis access in general, and in this specific module on US, knowledge is standardized among providers, resulting in sound patient-centric decision making that leads to improved patient outcomes.
Includes Credits

| | | | | |
| --- | --- | --- | --- | --- |
| SECTION 16: DOWNLOAD CERTIFICATE | Medical | Physician | 3.00 | 0.00 |
| SECTION 16: DOWNLOAD CERTIFICATE | Medical | Non-Physician | 3.00 | 0.00 |

Despite all advantages, PD is globally underutilized in the treatment of kidney failure varying between a few percentage points to 70%(Ref USRDS). Although Hong Kong has 73% of their dialysis population on PD, in the USA the figure is 13%, with some institutions reporting over 30 % In Australia, about 30% of our dialysis patients are on PD. There are many reasons for the underutilisation of PD, worldwide. There are two dominant factors. First, large dialysis corporation financial incentives cause patients to be driven to HD, even though it may not be in the patients' best interests. Second, the ability to place a PD catheter remains a major obstacle safely, quickly, and accurately. The two dominant techniques are open surgical or laparoscopic surgical PD placement, requiring General Anaesthetic. This is expensive, complex and requires Operating room facilities: Access to these as well as safe General Anaesthesia in these sick patients is restricted in all medical systems. Furthermore, PD catheters placed in this way cannot be used straight away as healing has to occur first, otherwise the PD system will leak fluid. The Seldinger PD system of PD catheter placement is safe, is done through a single 5 mm skin incision, under local anaesthetic in an outpatient setting. In addition, it can be done on the sickest patients and patients on blood thinners, and the PD dialysis treatment can be started straight away without fear of fluid leaks. A rigorous Seldinger PD catheter placement technique, used as urgent start PD will be a game changer in the management of patients going into kidney failure. Modified Seldinger Peritoneal Dialysis Catheter Placement has revolutionized our large dialysis institution in Sydney Australia Results have been published in the Journal of Vascular Access
Modules Coming Soon!
MODULE 1. Renal Replacement Therapies Integrated: The Global Perspective

This introductory module includes a global statistical summary of end stage renal disease (ESRD) with a predictive forecast into the future. ESRD is a complex disease state characterized by multidimensional interacting systems in a state of drift, defined as a slow but constant change as time passes. The most striking example of drift over the last decades in the ESRD patient population is the shift from younger patients with kidney specific (often genetic) diseases such as glomerulonephritis and Polycystic Kidney Disease (PCKD) to the elderly patients plagued by diabetes, hypertension, and obesity.
---
MODULE 3. Dialysis Access Algorithms


Much controversy surrounds the selection of the appropriate renal replacement therapy (RRT), including mode of dialysis, type and site of dialysis access, when to place and when to start dialysis, and who places the access. This module addresses multiple levels of renal replacement therapies (RRTs), specifically regarding selecting the most appropriate mode of therapy, site, and type of dialysis access. The algorithms outlined are designed to be simplistic and practical, derived from a multilayered, complex reality of systems in drift.
---
MODULE 5. Arteriovenous Grafts for Dialysis
The available options for Vascular Access (VA) for Hemodialysis (HD) are central venous catheters (CVC), arteriovenous fistula (AVF), and arteriovenous grafts (AVG). All options have a place in dialysis access. This module provides a comprehensive and up to date review of arteriovenous grafts used in VA, including the characteristics of different arteriovenous grafts, evaluation of a patient for suitability for AVG and assessment of appropriate anatomical sites, and management of AVG complications.
---
MODULE 7. Thoracic Central Vein Obstruction (TCVO)

Thoracic central vein obstruction (TCVO) has become a major problem in dialysis access patients. Central vein catheters for dialysis, PICC lines, and cardiac rhythm and defibrillator leads are contributing to TCVO. This module reports on the current status of TCVO and outlines current treatment options, including various types of HD catheters in relation to the right atrium anatomy and tunneled catheter placement techniques.
---
Module 10. Aneurysms in Vascular Access

Aneurysm formation in vascular access (VA) is a common problem which can result in serious and devastating complications. The goal in VA is to create a large enough conduit, vein or graft, to facilitate easy and repeated cannulation. As this is the aim, it also means that some native vein fistulae will become abnormally dilated and constitute an aneurysm; likewise, graft conduits may become aneurysmatic from pseudo-aneurysm formation related to cannulation. This module explores in detail the pathophysiology of VA remodeling and maturation and the underlying reasons for aneurysm formation, the definitions of aneurysms and their classification and investigation and management strategies.
---
MODULE 13. Dialysis Access Catheters

Prolonged catheter use induces major co-morbid conditions for the patient and affects surgeons, oncologists, nephrologists, radiologists, pediatricians and cardiologists alike. The use of central vein catheters for dialysis treatments is the main culprit for thoracic central vein obstruction (TCVO). New tools and ways to manage TCVO are often effective and lifesaving, but also heroic and dangerous. This module reports the various techniques of dialysis catheter placement and the strong correlation between catheter contact time (CCT) and TCVO.

---
MODULE 14. Cannulation and Dialysis Delivery

Repeated cannulation of the vasculature is required for hemodialysis (HD), commonly referred to as a patient's lifeline. The options for vascular access (VA) include the arteriovenous fistula (AVF), the arteriovenous graft (AVG), and the central venous catheter (CVC). The ability to effectively use these modalities of VA depends on the access itself, the "cannulators", and the patient. This module provides comprehensive, updated algorithms of cannulation techniques of dialysis in an easily readable and understandable presentation designed for a global audience resulting in a recognizable (i.e. CME, CEU, etc.) qualification. The reader will also gain insight to help optimize the practice and to reduce complications to benefit patients and society.
Figure 1
| Access Date | Quiz Result | Score | Actions |
| --- | --- | --- | --- |