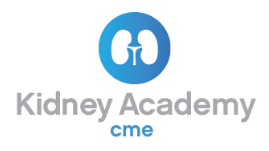 Module 15: Ultrasound (US) Applications in Dialysis Access
Dates available 9.20.2021-9.20.2022

"This activity is jointly provided by Global Education Group and Kidney Academy."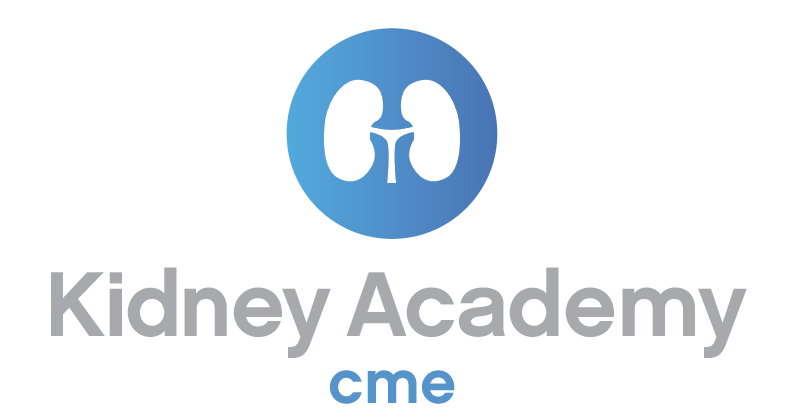 This activity is supported by an educational grant from Philips.
Target Audience
The educational design of this activity addresses the needs of physicians and adjunct health care professionals (e.g. nurses, technologists) who treat kidney disease. Medical specialties addressed are relevant to transplant surgeons, radiologists, nephrologists, and vascular surgeons.
Statement of Need/Program Overview
End stage renal disease (ESRD), specifically dialysis access, is a complicated condition treated by a variety of medical specialists with varied perspectives and skillsets. Population growth predictions suggest that the burden of providing maintenance dialysis in coming decades will be daunting. Access to reliable and applicable training in ESRD / dialysis access is limited, and significant treatment protocol disparity exists globally among professionals. The specialties performing dialysis access are fragmented into siloed societies with limited opportunity to understand the viewpoints of the other specialties serving the same patient.
There is a significant need for a comprehensive foundational training program focused specifically on dialysis access. By offering education and training in dialysis access in general, and in this specific module about Ultrasound (US), knowledge can be standardized among providers, resulting in sound patient-centric decision making resulting in improved patient outcomes. Training will increase the understanding for all members of the dialysis access care team when treating patients to ensure the best possible treatment outcomes. Physicians need training related to the value of an integrated patient-centric model of dialysis delivery where all modes of RRT are considered in an individualized "Patient Life Plan"- centered pathway.
Many knowledge gaps exist among providers of dialysis access care in general and specifically to the understanding of Ultrasound (US). This unique multilevel color-coded hyperlinked training text is structured to meet the needs of increasing depths of learning and to fill needs depending on professional skillset.
The medical specialties engaged in dialysis access (General surgery, Transplant, Vascular Access, Interventional Radiology, Interventional Nephrology, Nephrology) have varied educational background and experience related to the use of ultrasound (US). Training aims to standardize this foundational knowledge among these various specialties in a broad effort to optimize the RRT for each patient.
Many physicians need basic foundational knowledge about how Ultrasound works, including the basic description of US physics, in relation for anatomy and blood flow. Included in this gap is a need to understand knobology (aka machine learning) and the proper selection of probes. Additional training in how to apply US in the practice of vascular mapping and access planning. Patient outcomes can improve with appropriate use of US in dialysis access and therefore physicians need training in US to impact patient outcomes related to this technology.
US is the key investigative tool in vascular mapping and in the recently percutaneously Endovascular techniques of AVF creation. To reach a high level of technical competence the operator must also obtain hands on training at institutions available around the world. As in all modules there is a pretest and a post study multiple choice test with a 75% required passing grade to download the CME certificate. A mandatory short survey is required before printing the CME certificate.
The modules describe in great details vascular access anatomy, the physiology and pathology of vascular access, how to perform US scanning of the many vascular access clinical scenarios from normal vascular access to stenosis and thrombosed access.US use for surveillance, needle cannulation, placing anesthetic arm blocks, central vein catheter placement are outlined in separate sections. One section is devoted to Intravascular Ultrasound (IVUS) in dialysis access. Section 21 summarizes a new technique (the modified Seldinger) for placing peritoneal dialysis catheters. This technique will be covered in an entire Module 16 - in progress.
Educational Objectives
After completing this activity, the participant should be better able to:
Explain knobology (also known as, machine learning) and the proper selection of US probes.
Explain how to apply US in the practice of vascular mapping and access planning.
Discuss the guidelines and techniques for use of US in vascular access.
Outline the uses of video media to document the finding of vascular mapping and US examination in forms and images
Describe US metrics in assessing AV fistula maturation.
Describe the use of US is for examining an occluded access and performing a post-operative follow-up scan.
Identify situations where US guidance is essential for safety in dialysis access.

Recognize the US appearance of AV grafts.
List the diagnostic uses of US in dialysis access.
Identify situations in which intravascular US (IVUS) may be beneficial related to improving the visualization in dialysis access.
Describe the value of US in percutaneous PD catheter placement (ie: also known as modified Seldinger PD catheter placement technique).
Describe the therapeutic applications of US in dialysis access, in particular, for new emerging technologies.
Faculty
Jan Swinnen, MD
Vascular Surgeon / Dialysis Access Specialist at Westmead Hospital in Sydney, Australia. He is a qualified Sonographer (DDU Vascular) and runs the Westmead Vascular Ultrasound Lab. He is Professor of Surgery at Sydney University and has an interest in clinical research.
Ingemar Davidson, MD, PhD, FACS
Dr. Davidson is the founder of Kidney Academy, and focusing on organ procurement, organ transplantation, and dialysis access in ESRD patients, with published educational books and manuscripts on these topics. Dr. Davidson is also the co-founder of CiDA (Controversies in Dialysis Access).
Daniel V Patel, MD
Dr. Patel is an interventional nephrologist and the medical director of the Volusia-Flagler Vascular Center in Daytona Beach, FL. His clinical interests include stent-graft use in dialysis access, intravascular ultrasound, and central venous stenosis. He serves on the editorial board of the Journal of Vascular Access, and is active in teaching, lecturing, and publishing in dialysis access.
Jennifer Bartley DMS, RVT
Jennifer Bartley RDMS, RVT has worked as a sonographer for 18 years. Currently works at Providence Health & Services in Anchorage, AK. She has specialized in vascular ultrasound hemodialysis work for the past 13 years. She is a faculty staff member of SoDA, demonstrating pre dialysis access mapping protocols.
David Burgess MD, MPH, PhD, FRACP
Dr David Burgess is Head of Department of Cardiology at Blacktown Hospital where he is a staff specialist cardiologist. He has has interests in the treatment of the fistula circuit, including development of endovascular fistula techniques, cardiological sequelae of the giant AVF, use of and research into Drug Eluting Technology in the Fistula Circuit, testing new endovascular devices in the fistula circuit off label, and the development of the Modified Seldinger PD Catheter placement system.
Donna Oomens, DMS
Donna Oomens is a specialist vascular sonographer and university lecturer with a keen interest in ultrasound and AVF. Donna is currently undertaking PhD studies on the topic and enjoys disseminating knowledge on how sonographers can further their understanding and scanning of the AVF circuit.
Freddy Surianto, MD
Dr Surianto is the clinical lead of Regional Anesthesia in Westmead Hospital He has an interest and been involved in anesthesia for renovascular access and troubleshooting surgery since 2013.
Tracie Barber, PhD
Professor Barber is a researcher in Mechanical Engineering at The University of New South Wales, Sydney Australia. Her research centers on a combination of computational and experimental fluid dynamic techniques to solve clinical and industrial problems, primarily in the field of vascular and microfluidics flow. She has over 250 refereed publications across both biomedical and fluid mechanics journals.
Richard Allen, MD
Richard Allen is a Melbourne and Oxford trained vascular and transplant surgeon with 38 years' experience in Oxford and Sydney caring for patients approaching the need for kidney replacement therapy. He believes that this therapy should be individualized to the patients' needs and where possible, lead to kidney transplantation using ethically acceptable sources. To do this, caring surgeons should be able to offer both hemodialysis and peritoneal dialysis options to the patient in need.
Program Agenda
Introduction and multi-level learning design to optimize learning
Pre-Test
The Many Applications of Ultrasound (US) in Hemodialysis (HD) Access
The Arterio-Venous Fistula US: A Specialized Scan
Vascular Access Anatomy
Fistula Physiology
Fistula Pathology
Performing a Fistula US
The Vascular Access Planning Scan
The Scan for the Fistula "Failure-to-Mature" (FTM)
Scan for the Dysfunctional Fistula
Scanning the Occluded Fistula
The Post-operative Follow up scan
Scanning for Cannulation (Needling)
Surveillance Scanning
US Guided Angioplasty
US Guided Arm Block
US Guided Central Venous Catheter (CVC) placement
Issues in Developed Counties vs. Low- and Middle-Income Countries (LMIC)
The Medical Management of ESRF
Seldinger PD: An Essential Skill in Dialysis access
Intravascular US (IVUS) for Vascular Access
Module Summary
General Module References
Lead Author (John Swinnen) References
Post test
Survey
Download Certificate
Physician Accreditation Statement
This activity has been planned and implemented in accordance with the accreditation requirements and policies of the Accreditation Council for Continuing Medical Education (ACCME) through the joint providership of Global Education Group (Global) and Kidney Academy. Global is accredited by the ACCME to provide continuing medical education for physicians.
Physician Credit Designation
Global Education Group designates this enduring activity for a maximum of 11.0 AMA PRA Category 1 Credits™. Physicians should claim only the credit commensurate with the extent of their participation in the activity.
Term of Offering
This activity was released on 9.6.2021 and is valid for one year. Requests for credit must be made no later than 9.6.2022.
Global Contact Information
For information about the accreditation of this program, please contact Global at 303-395-1782 or cme@globaleducationgroup.com.
Instructions to Receive Credit
To receive credit for this activity, the participant must complete all sections and pass the post-test with at least 70% (11/15) questions answered correctly. The certificate will be available to download or print upon successful completion of the course material.
System Requirements

Fee Information & Refund/Cancellation Policy
There is a $150 fee for this educational activity. Requests for program cancellations and refunds must be made by 1.18.2022.
Disclosure of Conflicts of Interest

Global Education Group (Global) adheres to the policies and guidelines, including the Standards for Integrity and Independence in Accredited CE, set forth to providers by the Accreditation Council for Continuing Medical Education (ACCME) and all other professional organizations, as applicable, stating those activities where continuing education credits are awarded must be balanced, independent, objective, and scientifically rigorous. All persons in a position to control the content of an accredited continuing education program provided by Global are required to disclose all financial relationships with any ineligible company within the past 24 months to Global. All financial relationships reported are identified as relevant and mitigated by Global in accordance with the Standards for Integrity and Independence in Accredited CE in advance of delivery of the activity to learners. The content of this activity was vetted by Global to assure objectivity and that the activity is free of commercial bias.
All relevant financial relationships have been mitigated.
The faculty have the following relevant financial relationships with ineligible companies:

The planners and managers have the following relevant financial relationships with ineligible companies:


Disclosure of Unlabeled Use
This educational activity may contain discussion of published and/or investigational uses of agents that are not indicated by the FDA. Global Education Group (Global) and Kidney Academy do not recommend the use of any agent outside of the labeled indications. The opinions expressed in the educational activity are those of the faculty and do not necessarily represent the views of any organization associated with this activity. Please refer to the official prescribing information for each product for discussion of approved indications, contraindications, and warnings.
Disclaimer
Participants have an implied responsibility to use the newly acquired information to enhance patient outcomes and their own professional development. The information presented in this activity is not meant to serve as a guideline for patient management. Any procedures, medications, or other courses of diagnosis or treatment discussed in this activity should not be used by clinicians without evaluation of patient conditions and possible contraindications on dangers in use, review of any applicable manufacturer's product information, and comparison with recommendations of other authorities.
Key:

Complete

Next

Failed

Available

Locked